STEPHEN GRILLO
116 Duane St.
NY NY 10007
212 267 1915

Born in Providence, Rhode Island, Painter
Stephen Grillo received an AB in English Lit from Providence College in 1967
And an MFA in Painting from Boston University in 1971

Since 1972, He has lived, worked and exhibited in New York City.
He has shown at the Terry Dintenfass Gallery and Sherry French Galleries on 57th St NYC, as well as
the University of California at Santa Barbara, Westminster College in New Willmington PA.. Queens Museum in NY,
Colby College in Maine, The Butler Institute of American Art in Ohio.
An early involvement with Figurative Co-Op Galleries in So Ho resulted in three one man shows and numerous
group exhibits at the Bowery Gallery and Green Mountain Gallery--both now in Chelsea NYC.

From 1980-85, as an artist member of the Artist's Choice Museum, he both participated in and curated
several shows. Mr. Grillo was also editor of the ACM-- the monthly journal of the Museum, a publication that featured articles
by Carter Ratcliff, Hilton Kramer, Robert Godfrey, Judd Tully, Mr. Grillo and others.
A collection of the complete editions is in the Wellesley College Art library.

He has also been in several curated shows across the nation.
Mounted a one man show at Art Initiatives Gallery in Tribeca NY in 1995.
2003 he was in a show of SOHO pioneers at the Puffin Room on Broome St. NYC

Stephen Grillo has taught at several colleges, Brandeis U., UCSB, and Westminster College,among them.
He was Art Director of the Westchester Music and Art Camp, and English/Social Studies teacher at Mount St.
Charles Academy, a Graphic Artist and Print Estimator.






Grillo works in private and public collections:


Gail Swithenbank Tribeca NYC

Ken and Jane Bartels Greenwich, CT

Valeska Von Roques Munich Germany
Der Spiegel Magazine
Florence Italy
Rome Italy

Hilke Melcher, Dutch Embassy, Amsterdam Netherlands

The Honorable Stephen J Fortunato Jr. Warren RI

Patricia Murphy Esq NYC

Lois Greenfield NYC

Stuart Liebman NYC

Providence College Library Providence RI

Westminster College New Willmington PA

Boston University Boston MA

Finnegans Wake Society NYC

Among others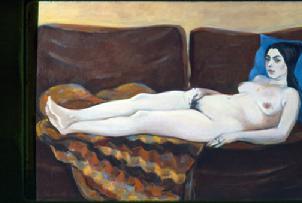 JBG 34 x 46" Oil on Canvas 1973
"Gathering" 64 x 48" Oil on Canvas '76
"Discussions" 14 x 18" Oil on Canvas ' 77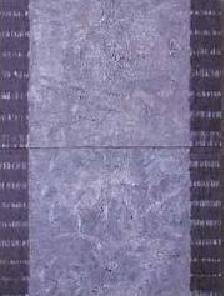 Country Tower 48 x 36" Acrylic and gel on canvas 2000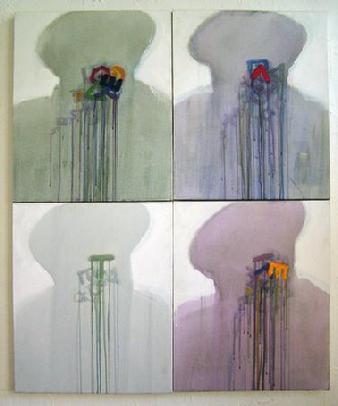 "Four" 48 x 40" acrylic on canvas 2006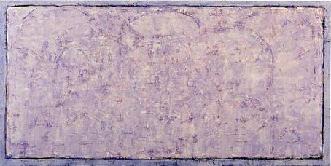 "History Painting" 72 x 48" Acrylic and Gel on canvas 1995 ( on loan)
"Solo" 60 x 48" Oil on Canvas 1980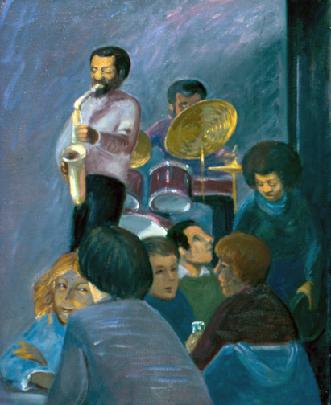 ""Solo" 22 x 18" Oil on Canvas ' 79
Website powered by Network Solutions®